#IAmBuddha Foundation
#IAmBuddha is a movement which aims at exploring and bringing out the creative wealth and help make India an 'Innovation Hub' thriving on ideas & creativity.
#IAmBuddha Foundation aspires to channelise and institutionalise 'Jugaad' and 'unconventional ideas' and therefore start a creative revolution.
#IAmBuddha believes that like there can't be life without breath, the life can't have any meaning without creativity.
School of Creativity
School of Creativity is our dream project where we nurture creative thinking.
We believe nobody is born uncreative. It's the education system, job market and the dynamics of an exploitative system that, by design, makes our minds dull and uncreative. The world is moving rapidly towards an 'idea revolution' and it's critical that we retrain minds to become creative, again.
School of Creativity is one such idea. It has no place, no curriculum, no exam, no time frame and no degree. Its's an open-ended, free flowing mentoring where we mentor bright and needy minds and prepare them to become innovators, creators and ideators. Age is no bar as we believe a creative mind is always young and fresh.
As our first endeavour, we will pick five creative minds and mentor them in "Unconventional Filmmaking". These selected creative minds will work on Mr. Vivek Agnihotri's upcoming film, right from scripting to marketing stage. After being mentored in a professional and hands-on environment, these creators will be qualified filmmakers who will break rules and and be able to start a creative journey in the art of filmmaking.
We will also select five actors who have never been featured in any organized work and mentor them to begin their journey in the world of performing arts. These actors will work in Mr. Vivek Agnihotri's next film and will be mentored by national award-wining and highly acclaimed actor Ms. Pallavi Joshi.
The selection process will begin soon and the selected students will start working on the upcoming projects. If you think you are the one, please fill this form and tell us why you should be mentored by 'School of Creativity'.
Our Founders
---
Vivek Agnihotri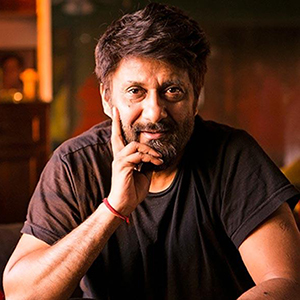 Vivek Agnihotri is a Bollywoodfilm director, producer and screenwriter. Mr Agnihotri is also a thought leader, columnist, public speaker, and creative mentor. Mr. Agnihotri's latest award-winning film 'Buddha In A Traffic Jam (2016)' was a critical success and has been influential in opening a debate on leftist politics in educational campuses and has successfully brought the threat on Urban Naxalism in our National Narrative.
His next film investigates the mysterious death of India's second Prime Minister Lal Bahadur Shashtri.
Mr. Agnihotri has been training youth in 'Creative Thinking for Leadership' at India's top B schools and IITs
Pallavi Joshi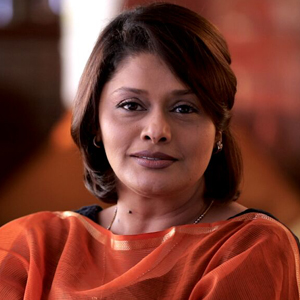 Pallavi Joshi is a national award-winning actor having a highly acclaimed work in television & films.
She also is a producer of great repute and has always been very vocal about her strong views regarding various topics and debates in fields of humanity, politics, gender equality and Indian cinema.
Pallavi has mentored many actors and is a fun to learn from.